UFC President Dana White fires back after UFC 261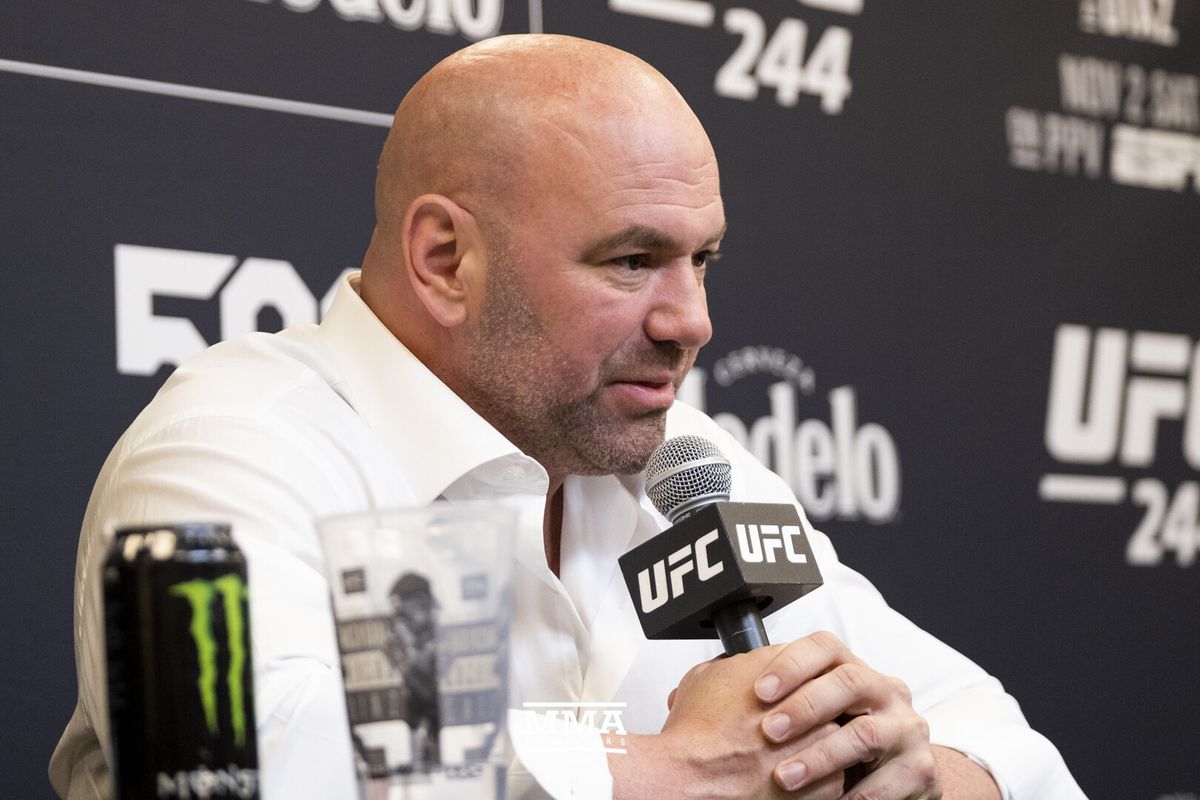 UFC 261 Sells out in Jacksonville, FL.
It's a warm Florida evening on April 24th, 2021. Thousands of fans have been waiting for hours to get into the VyStar Veterans Memorial Arena in Jacksonville. This is the first time in over a year a live event has been held without any COVID-19 restrictions. This particular event sold out instantly and is at maximum capacity. On this same night UFC president Dana White will fire back after comments made about UFC 261.
Fight fans are ready
As spectators began to pour into the venue, some were wearing masks and others were not, the ambiance was electric! No one cared who was or wasn't wearing a mask because they only wanted to enjoy the fights. This is UFC 261 and IT'S TIME!!
Behind the scenes the UFC president responded to a report by the Las Vegas Review, the report stated "At least 15,000 people are willing to risk permanent damage or death to attend a live sporting event again." Some might consider this inflammatory but White seemed to take it personally.
The UFC president stated he will continue to host events in Florida in return for what it's done for the promotion. He states "It's time to get back to normal" as seen in this tweet from @gifdsports. He stated "It felt pretty fucking good to be in Florida this week and be normal." Now there are a lot of people criticizing those comments and the actions taken by the UFC.
After the event White went on Fox News with host Sean Hannity. Dana described how the UFC was able to stay open and running. He explained how they were able to keep the staff and fighters safe from the virus and how as a whole he tries to keep out of politics. "People are ready to see live events again" White explains, he proved that by selling out multiple shows within minutes.
Dana White responds to LVRJ
Fox News reported that White said "Hey Las Vegas, this is our piece of shit local newspaper. Go fuck yourself LVRJ and don't bother coming to the fight in July." With a bigger venue slated for July in Houston with Connor McGregor headlining he will surely come under fire again.
Click HERE for more awesome articles to check out!