Jake Paul: "I want Mayweather to put up his record against me"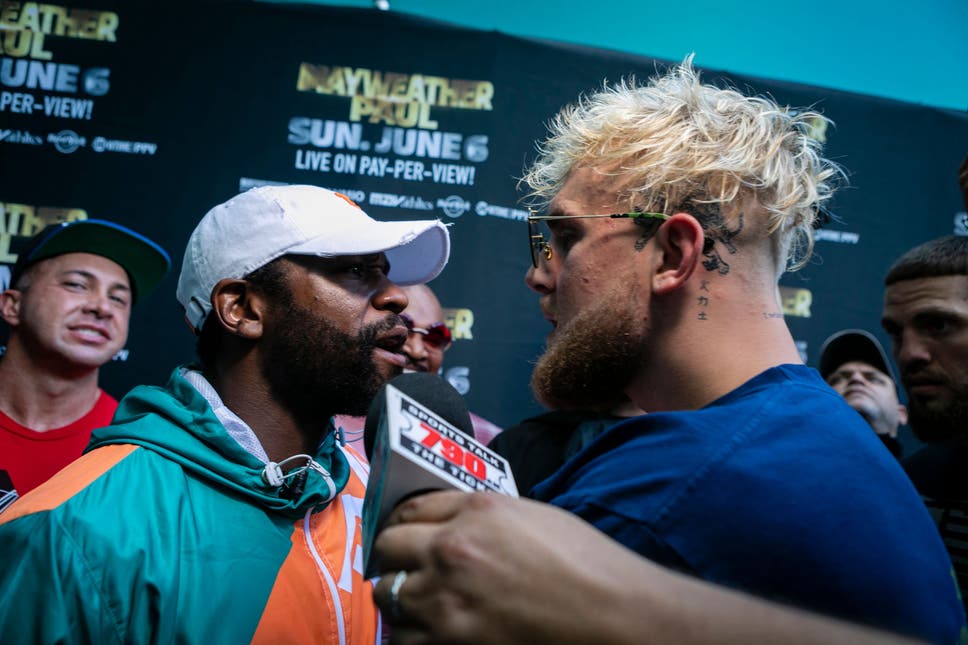 As reported earlier on OMGfigts.com Logan Paul is fighting Floyd "Money" Mayweather in an exhibition match on June 6th. You can check out that story HERE. What seemingly began as a PR stunt quickly turned serious at the fighter's press conference. During their press conference, Logan Paul's younger brother Jake Paul can be seen taunting Mayweather. At one point Jake Paul even untied Mayweather's shoes. Things quickly escalated and became physical when Mayweather confronted the younger brother. At which point Jake Paul snatched Mayweather's baseball hat and said "Gotcha hat" and attempted to run off. Jake was nabbed by Mayweather's security and was left with a souvenir in the form of a black eye. The intense altercation was tweeted by @saint and can be seen below.
Will Mayweather put his 50-0 record on the Line to Fight Jake?
Jake Paul is also a professional boxer with a record of 3-0 and is no stranger to taunting and trolling on social media. He doesn't have the nickname "The Problem Child" for nothing! After the altercation at the press conference, Mayweather could be seen yelling at Jake Paul "I'll kill you!" Now fight fans are speculating that Mayweather will fight Jake after he fights Logan. When speaking to the sun "The Problem Child" confirmed that he wants to fight Mayweather, but not as an exhibition match. Unlike the fight between his older brother and Mayweather he wants to fight him in a sanctioned bout.
Now the question is will Floyd "Money" Mayweather risk his 50-0 career to fight the 3-0 Jake Paul. Will the 44 year old undefeated Olympic Gold Medalist come out of retirement to fight the 24 year old Jake Paul? I guess we will have to wait and see what happens after June 6th.